Home
/
Mobile Phone Recovery
Nowadays, the mobile phone becomes very popular. No matter where you are, it provides way to communicate with your family members, relatives, friends and other persons around the world. Cell phone also used as data storage device where you stores your important data like contact numbers, memorable pictures and other things which you never want to lost.
However there are so many reasons which would lead to cause the loss of mobile phone data. If you lost entire mobile phone data and want to recover it, then use Mobile Phone Data Recovery software to get back your deleted data.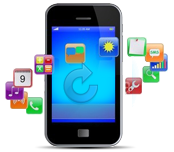 Mobile Phone Data Recovery software is designed to recover lost photos, mp3/mp4 files, folders, images, audios, videos and other precious data from your cell phone. Mobile Phone Data Restore program recovers deleted files saved in different extensions using various search recovery techniques.
Scenarios in which the data has been lost from mobile phone:
• Mobile battery Failure
• Accidentally pressing the delete button
• Any corruption in mobile phone memory card etc.
Its doesn't matter in which conditions your data has been lost, mobile phone data recovery software is capable to recover lost files in all data loss situations.
Software Features:
Software recover lost or deleted pictures, songs, videos, wallpapers, text files, etc from mobile phone inbuilt memory and external memory card.
Deep Disk Scanning Algorithm to scan and recover lost files and folders from your cell phone.